The Still House team has been busy sampling, vatting, bottling and labelling our next whisky release. This is the second expression of the Small Batch series of Wire Works Whisky The previous summer release picked up the top Masters medal in the 2022 Global World Whisky Masters Awards, so we're excited to bring you this next release in the series!
This Derbyshire single malt whisky is bottled at 47.7% ABV (higher than its summer sibling), and is a limited-edition release of just 4,281 bottles. A vatting of first-fill oak STR and bourbon casks, there is more emphasis on American oak and the casks have been matured in our upper dunnage warehouse, where the warmer temperatures provide variation in the oak extract.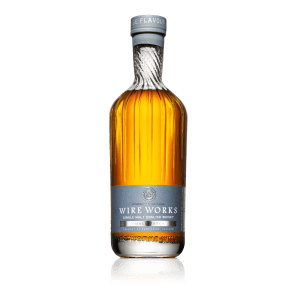 A complex, approachable single malt whisky in our lightly-peated core house style. Vanilla butter fudge, green apples and fruitcake on the nose, with tobacco, bitter orange marmalade and cereal on the palate, with smoke and spice on the finish, fading to a sweet vanilla.
This Small Batch release be available in our Distillery shop and from selected trade partners from Thursday the 20th of October.  In addition to UK stockists, the Small Batch releases are also available in Europe, from Pinkernells in Germany and Rossi & Rossi in Italy.
We also have another exciting vatting underway for a new pre-Xmas release – more news to come! Make sure you're signed up to our mailing list to be among the first to know about all our future whisky releases.