There is almost no such thing as ready. There is only now. And you may as well do it now. Generally speaking, now is as good a time as any.
('Now', Hugh Laurie).
In mid-2016 we had no premises, no partners or staff, no permits or consents, nowhere near enough funding and no track record in the drinks & spirits industry. But I had a dream that I'd been carrying for years, of making whisky and other spirits in Derbyshire. I was fortunate to find some investors who liked my ideas, I met two great distillers and I found the perfect premises. I decided I'd reached my now.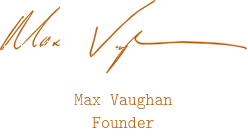 There was no single event or grand decision. We had a dream that evolved and a plan (the plan changed – a lot). A collection of events, conversations, chance meetings and genuine interest from lots of people meant that with every small step, it felt like we could make the Distillery a reality.
'Where' was never in doubt. Derbyshire and the Peak District were at the heart of the dream from the beginning. We just needed to find the right location which we were fortunate to do early on. The former Johnson & Nephew wire works by a river and in an ancient woodland is an amazing location, with a rich history, so much so that the valley in which we make our spirits was inscribed as a World Heritage site in 2001 . Everything we've done in the realisation of the Distillery and our spirits always comes back to our location – from the visitor experience to the yeasts we use in our whisky and the botanicals we use in our gins. Once we'd made a start we never looked back. Once we had our home, the belief and momentum started to build and continues today.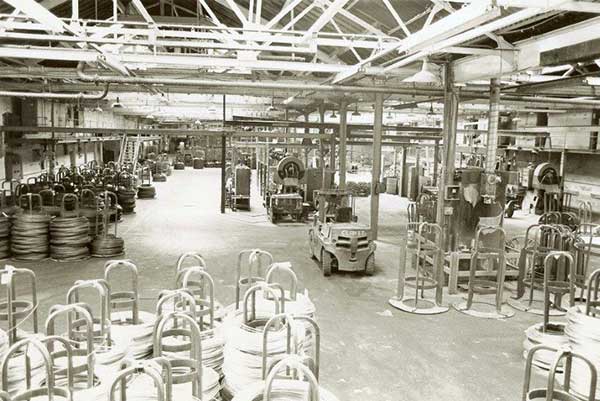 120 years of history
The location of the Distillery has a rich history, from royal hunting grounds of Edmund Crouchback in the Middle Ages to industrialists in the 19th century. Metal has been a long-standing feature of the past, with the site originally being an iron forge owned by the Hurt family in the early 1800s. The derelict forge was subsequently transformed by the Johnson family into a wire works in 1876.
The Wire Works
Our Community
The community we form part of is important to us. Those that worked at this site before us felt the same and we carry this tradition forward. One of our earliest initiatives was to involve our local community in something we feel passionate about; helping to maintain the natural beauty of our local woodland and surrounding environment. A year before the copper stills arrived, we organized our first community litter pick. We have done a litter pick every quarter since, and the volunteer group has travelled to other local 'litter black spots'. We've donated a cask of whisky to the cause and offer co-ownership in the community cask; what better way to reward people who have shown a long-term commitment to our litter pick project.
We're  building a community of whisky enthusiasts through our Temperance Club. Back in the day, Johnson & Nephew workers numbered over 500 on this site and we're looking to re-build a community through our whisky. Our membership benefits include unique access to the Distillery, annual events, limited-edition bottlings of our ageing spirit and, once ready, our malt whisky for years to come.