Batch 03 of our Cask Aged Rum available now
Our Cask Aged Rum is back on the shelves in our Distillery shop and online! This is our third batch of aged rum, made in our house style, from first principle, at our Distillery in Derbyshire.
It's an Agricole-style rum – a style that originated in the French Caribbean islands. Most rum is made using molasses –  a byproduct of sugar production,  but Agricole-style rum is made by fermenting and distilling pressed sugar cane juice (pictured below). Using a less processed base ingredient and a different production process means that a greater complexity of flavour comes through in the finished spirit. Like our whisky, we focus on a long fermentation period for our rum, to develop flavour before it goes into the cask. Our rum is fermented over fourteen days, allowing time for plenty of esters (flavour compounds) to develop.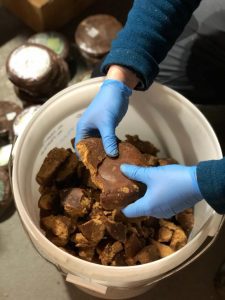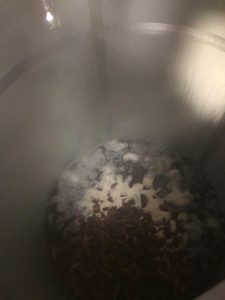 We make our rum from scratch and mature it and bottle it here on-site too. We never add any artificial flavourings or caramel colour to our rum – all of the flavour and colour comes from the raw ingredients and cask maturation.  Batch 03 has been aged for a year in STR (shaved, toasted and re-charred) and ex-bourbon casks.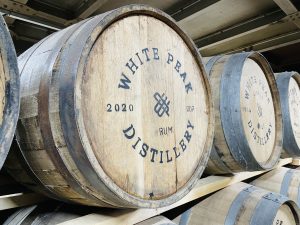 The flavour profile of this rum is similar to previous batches, but with some subtle differences. There are subtle grassy notes on the nose, with lots of mace and vanilla. A note of lemon meringue comes through too. There is candied ginger, cinnamon buns and butterscotch on the palate, and pepper and salted caramel on the finish.
We like to drink it neat, but it pairs beautifully with ginger ale too. Or try our simple Mardy Rum cocktail.