Wire Works Whisky wins IWSC 2022 Contemporary Design Award
We're delighted that the Wire Works Whisky packaging has won 2022 best in class for Contemporary Design from the International Wine and Spirits Competition! It also picked up the top prize at UK packaging award for the post ready gift box, and highly commended award in a very competitive glass bottle category.
Our no-compromise approach to whisky-making extends into to every aspect of the customer experience through the bottle and sustainable packaging, which tells of our heritage and back story. We worked closely with the brilliant David Jenkins at Jenkins Studio on a unique design that matched our aspirations. Our partners at Allied Glass and Boxmart were also key in translating the design into a physical reality. It was important for us to work with production partners who are putting sustainability at the top of their agenda.
Winning this award, in addition to other awards and positive feedback on the single malt whisky since launching Wire Works in February has made 2022 a very memorable year for the team.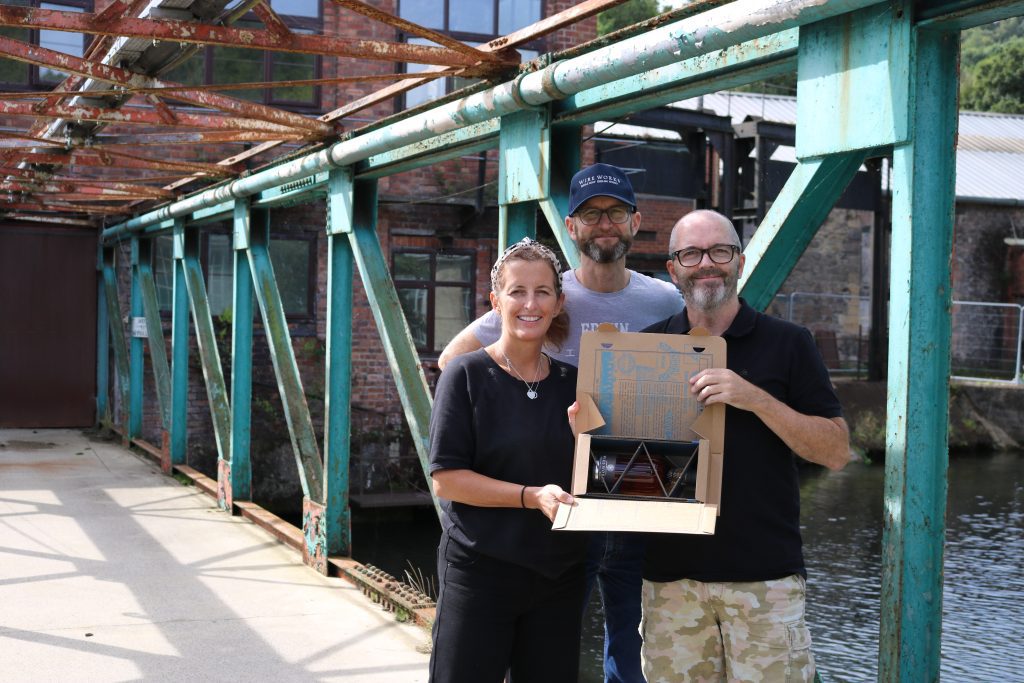 'The story behind the Wire Works Single Malt English Whisky has layers and such depth - with decades of industrial pioneering and community built around the former Wire Works factory, we knew there was a great opportunity to create something very unique.' David Jenkins, Designer
The awards
The IWSC is the world's largest and most influential international spirit awards body. It's been awarding excellence in wines and spirits for over 50 years and is very highly regarded in the drinks industry.
The Contemporary Design category received hundreds and hundreds of entries was the one the IWSC judges say took the longest to decide on. Find out more here.
The ideas behind our design
We set out to design a bottle that told the story of place, central to our brand, and that would feel relevant now and hold its appeal for years to come. Every design detail of the bottle is anchored by our heritage and the back story of the wire works, innovators and things made the proper way.
Sustainability
As well as extending the sense of place, the packaging design was focused on sustainability, reduced materials usage and encouraging customers to reuse the box.  The beautifully branded, fully recyclable cardboard packaging doesn't require an outer box to go in the post, and no tape or plastic is required in securing it.  All elements of the bottle and packaging are readily recyclable, but we hope many will chose to re-use and re-purpose – a bottle for life!
'From the outset, Claire and Max's vision was that the bottle and packaging had to be sustainable, post-ready, re-usable, and recyclable.' David Jenkins, Designer