Wire Works 'Alter Ego'
Can a whisky have two personalities?
Back in 2019, and a year into making Wire Works whisky, we decided to stop what we were doing, tweaked our whisky making process and extended the distillation cut points for a few months. We took some direction from some of the whiskies we'd enjoyed over the years. We filled a range of our core casks and rolled them into the warehouse to rest. We've been waiting patiently ever since and having now bottled some of the casks, we're very happy to share the results with you. Read on to find out about this alternate Wire Works Alter Ego release.
Wire Works Alter Ego is a close intimate friend of our previous releases of Wire Works Whisky. The whisky retains its core Wire Works DNA; approachable, complex and fruit forward. Yet, the alternate distillation cut points and a different cask selection give Alter Ego its own confident persona. The subtle adjustments have unlocked more juicy fruit, dessert and biscuits flavours (and a wee bit more of the peat).
Sharing DNA across our releases, Alter Ego is like meeting a close relative of a good friend. You instantly recognise the similarities but it's a different conversation. Plenty of vanilla and caramel, which the majority bourbon barrel maturation contributes, complemented by house-style fruit notes (lemon meringue, tropical fruit sweets) with a buttery biscuit, and light peat finish.
Release details
Wire Works Alter Ego is a limited release of 5,393 bottles at 51.5% ABV (70 cl) and retails at £65. The release will be available online, from our Distillery shop and through select trade partners from the 10th of June. Order by Wednesday 14th June for Father's Day delivery.
More about the casks
The main wood program for Wire Works single malt whisky combines two cask types, our signature STR casks and first fill ex-bourbon. Our whisky releases to-date have been majority STR. Alter Ego turns this on its head, leaning more on first fill ex-bourbon which, as well placing a different emphasis on the contribution of the ex-bourbon oak, also complements the alternate cut points.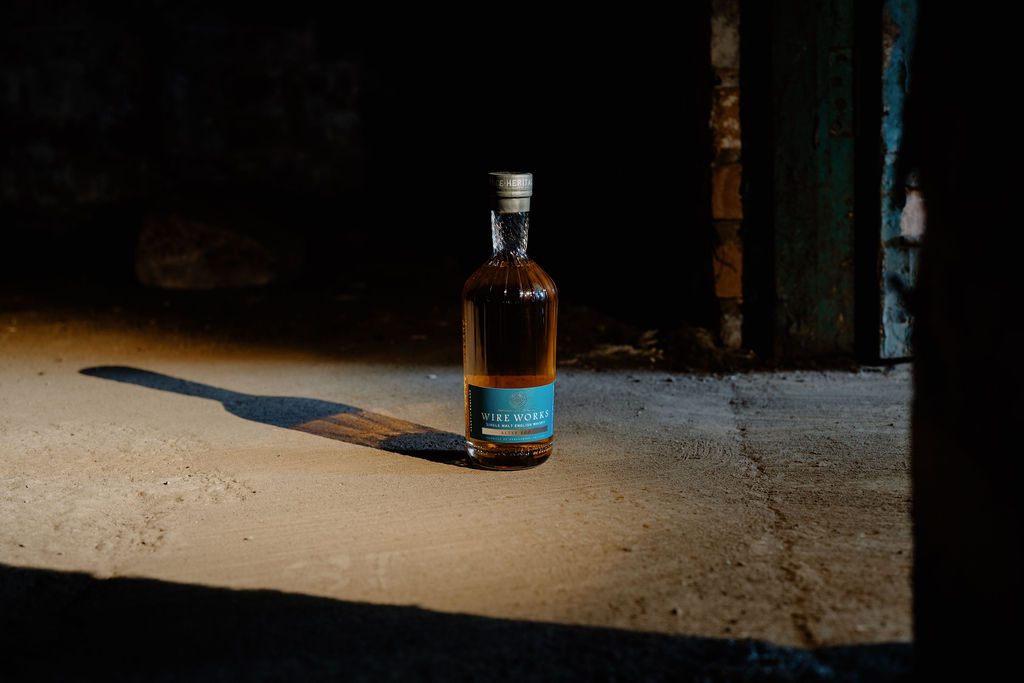 More about Peat
Curious to know where the peat flavour in our whisky comes from? Find out in our 60 Second read