The project
Artists Heidi Luker and Lise Bennett have been funded by the National Lottery and Arts Council England to work collaboratively on a site-specific R & D project, Ambergate Wire Works – The Part They Played. A co-production with Derby's Museum of Making, the project explores their visual artistic responses using wire sculpting, to how the Ambergate Wire Works (formerly owned by Johnson & Nephew), changed the course of communication technology, engineering, and farming throughout the world through an immersive installation.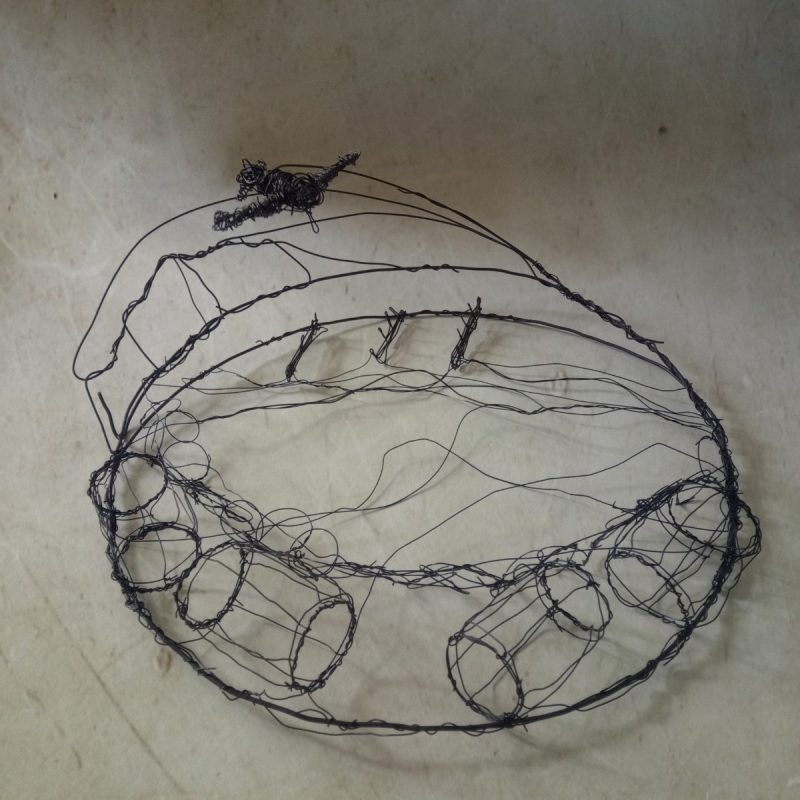 Translating stories into art
Over the project, Heidi and Lise have delivered simple workshops around sculpting or 'drawing' with wire. Some of the sessions took place here at White Peak Distillery in the cosy tasting room, and also outside in peaceful Yellow Wood.
Conversations were recorded with ex-workers and families who shared their stories and memories of working here at the Wire Works, or remember going to the Wire Works socials. The recordings were then edited into a soundscape as part of the installation by audio producer, Dimple Patel, and sound designer, Drew Baumohl. This soundscape gives a humorous, and at times moving account of the Wire Works. A film of the installation and soundscape has also been created by local filmmaker, Gavin Repton.
Creating community
Part of the project's aim has been to enhance community cohesion and creativity in Ambergate. To do this, wire sculpting workshops were held at various schools, to create a community artwork.
The community artwork is called 'Branching Out' and has been created by participants making wire leaves that have been added after each session. Part of its inspiration came from working in partnership with Derbyshire Wildlife Trust who have been available during the sessions, to chat about their Derwent Connections Woodland Creation Project and creative methods of flood prevention in the Derwent Valley. The finished branch will be installed in their education room at The Whistle Stop Centre at Cromford Train Station.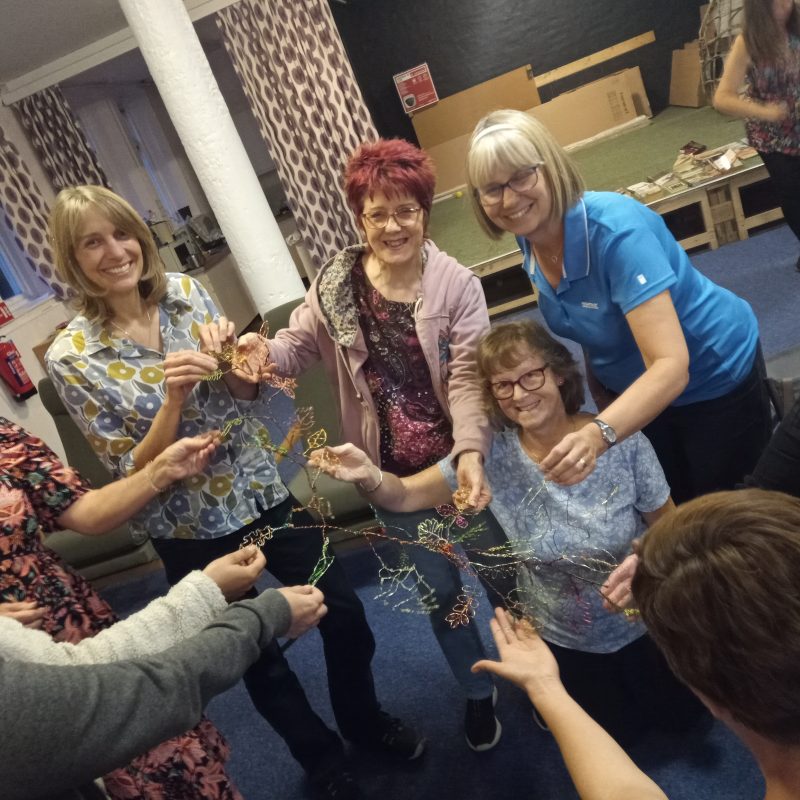 See the installation
The finished installation and film will be shown at a First Friday event on November 4th, 7-9pm at Derby Museum of Making, where they have carried out drop-in wire workshops and the film will soon be available on YouTube. Book your ticket here.