We held our third Temperance Club Member's Day down at the Distillery last weekend. It was really special, getting our Members together again and sharing our whisky with them for the first time.
We feel grateful to have had their support, up to this pivotal point on our journey. Our Temperance Club Member's wall in the middle of our still house is almost complete – we're just waiting for the final few bricks to arrive.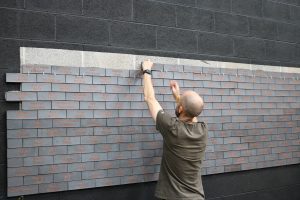 Many of our Temperance community came to along to taste the first of our whisky, and to collect their exclusive third  bottling to take home. Each Temperance Club Member's bottle was filled, labelled, numbered and boxed here at the Distillery by our team.
We put on tours and tastings for everyone who came down, and had a bar open all day, stocked with our single malt, our 1876 whisky cocktail, and local Darley Abbey ciders and Thornbridge beers.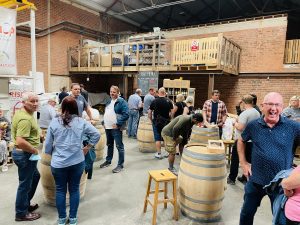 Our Temperance Club members are among the first people to taste our whisky, now that it's acquired the requisite three years and a day in the cask. Although some of our whisky is now ready for bottling, materials shortages and manufacturing delays mean that we'll now be launching our Wire Works Whisky early in 2022.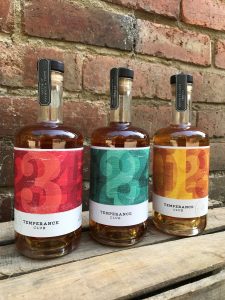 Our whisky is Derbyshire's first single malt whisky. It's a lightly peated spirit, matured in American oak ex-red wine STR (shaved, toasted and recharred) casks. Its character and flavour has been developed through long fermentation and the use of live yeast, sourced from local Thornbridge Brewery. Our whisky has berry fruit flavours with notes of toffee, chocolate, plum skins, clove and a smoke finish.
To get updates on our inaugural release, please sign up to our mailing list below.