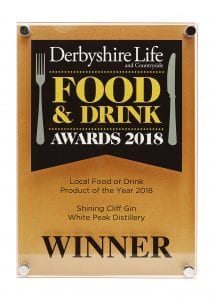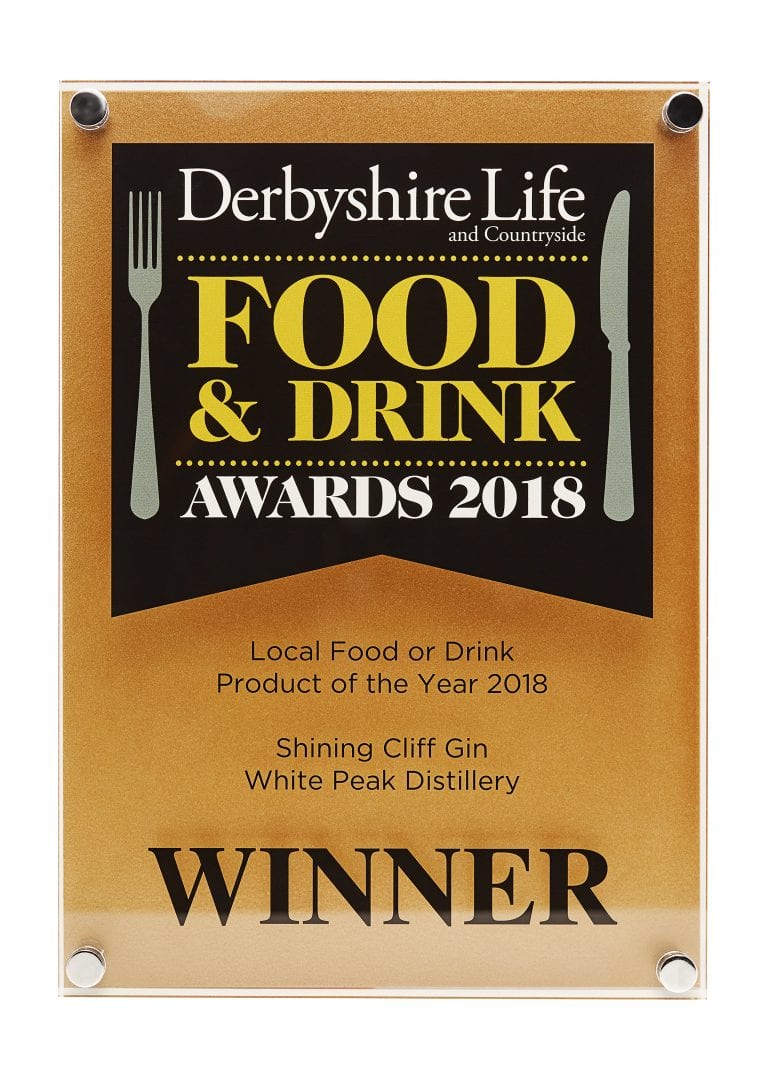 The ancient woodland of Shining Cliff, where the Distillery has its home, was the inspiration for our original Derbyshire dry gin. We sought a style of gin that reflects this beautiful location, and the woodland and hedgerows we pass every day. And some things were destined to be, such as rosehip, which was flourishing on the roof of our once dilapidated research & development bunker.
Our Floral gin is made from 13 botanicals, which we vapour distill to ensure we capture all of the delicate flavours. The finished result is a complex yet perfectly balanced, smooth dry gin, with a wonderful floral nose. Our Shining Cliff gin range also includes Citrus, Spiced and Bakewell Pud.
The look and feel for our Shining Cliff Gin range is also a reflection of the history and heritage of the location in which it is made, and where we're fortunate to have the Distillery. The old entrance sign to the woods has influenced the bespoke bottle lettering, and the Victorian flourishes give it a sense of place, linking it to the Wire Works of the 19th century in which our gin is now made.
Shop Now
Betty Kenny
'Betty' is our 600 litre spirits still, used to make our award-winning Shining Cliff gin and other spirits. Named after the ancient 'Betty Kenny' yew tree found in Shining Cliff Woods.
The illustrative wood carving of the ancient yew tree that features prominently on our bottle celebrates more of our local history. Luke and Betty Kenny were 17th century charcoal burners who lived and plied their craft in the woodland of Shining Cliff. They travelled each year from Papplewick to help with charcoal burning, and eventually stayed on permanently to live in the woods. They raised a family of eight children in the woods in their movable hut. Their favourite location was by the 2000 year old yew tree. As Betty worked, she laid her babes in the boughs of her favourite tree and sang her lullaby:
'Rock-a-bye baby, on a tree top, when the wind blows, the cradle will rock, when the bough breaks the cradle will fall, and down will come baby, cradle, and all'.
Sadly, the tree was damaged by fire in the 1930's, but the remains can still be seen today for those wanting to explore the woods during a visit to the Distillery.