We created our first batch of Riverside Gin in collaboration with the Derbyshire Wildlife Trust in 2019, after months of experimenting with various plants and herbs. It was really popular and we sold every bottle, raising money for the Trust with each sale.
We couldn't distill our Riverside Gin last year during the pandemic, so this second batch has been eagerly awaited. The winning recipe we formulated in 2019 has been used to create this new batch of limited edition gin, which is now bottled and ready to buy in our Distillery shop, or online.
We've produced just 442 bottles of this small-batch gin this year. As with the first batch, it's been distilled with plants hand foraged from nature reserves along the River Derwent and found growing near the Distillery. The botanicals we use in this recipe include watermint, red clover, meadowsweet, wood sorrel and seeds from the invasive Himalayan balsam. We blend these botanicals with other classic gin ingredients including juniper, liquorice and fresh lime zest.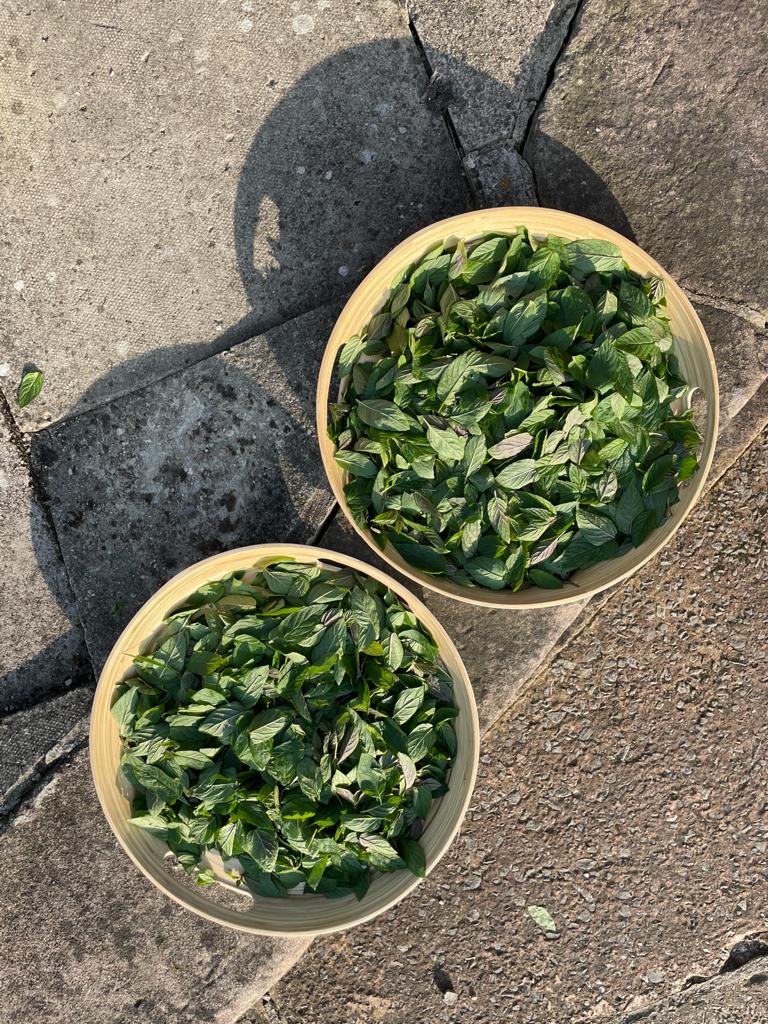 Hand foraging the botanicals in our beautiful local area reminds us to appreciate the flavours that nature has to offer in our back yard. Our Riverside Gin is unique both in terms of how it was created and how it tastes – it's a real flavour of Derbyshire.
The spirit has a fresh minty flavour from the watermint, which is balanced with the creamy notes from the Himalayan balsam. The fresh lime peel gives the gin a citrusy note.
£3 from each bottle will be donated to the Trust. Buy your bottle now.