Shining Cliff Bakewell Pud Gin
From £23.00
Small batch gin distilled & bottled in Derbyshire.
45% ABV
Distilled from nine botanicals including English cherries, almonds and raspberries, with natural colouring. A deliciously robust gin, berry notes combined with baked almond and vanilla. A subtlely sweet gin with no added sugar (during or after distillation). Inspired by the nearby Peak District town of Bakewell, the home of the original Bakewell Pudding.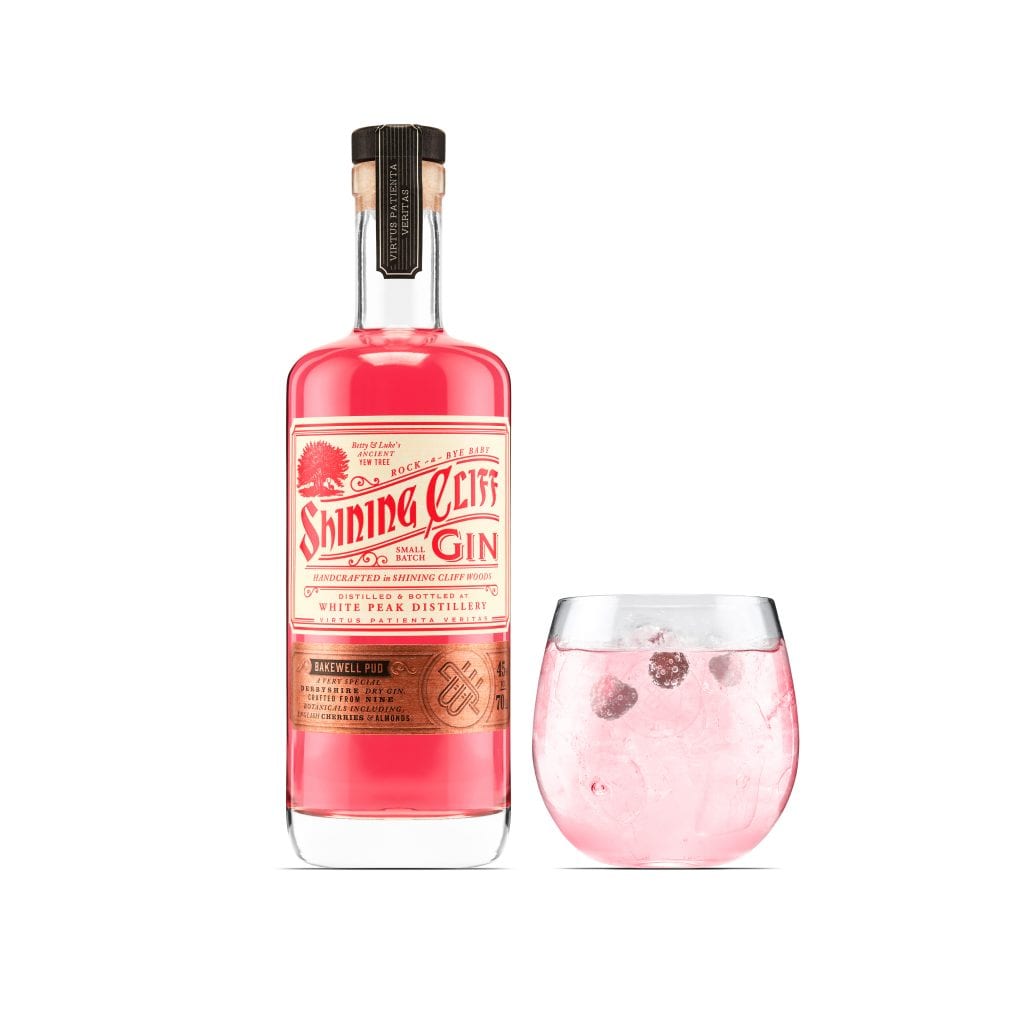 SERVING SUGGESTION
Add a generous amount of ice to a large balloon glass. Pour over 1 part gin with 3 parts premium indian tonic (or maybe lemonade), and garnish with a glace cherry to enjoy to the full.